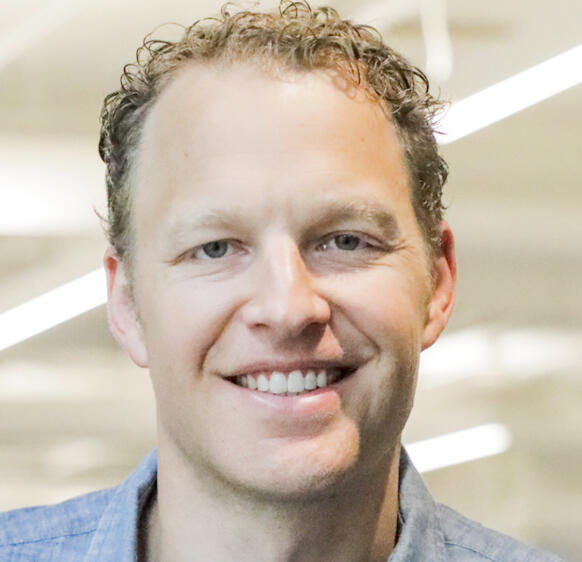 I am a husband to my amazing wife and father to my amazing daughters and dogs Bear and Wiley.
I'm a senior executive that loves to build teams, companies, products, and platforms. I've started from scratch more than once. I only want to work with the best people on the best missions.
I've launched companies that have raised millions and driven tens in millions in revenue. I've launched products and apps that millions of fans in over 190 countries have enjoyed, and that generated hundreds of millions in revenue.
I've run small to very large, cross-functional teams, all with a bias for action and methodology of build, measure, learn.
I've raised venture capital and sat on the board of an emerging startup.
I'm obsessed with helping companies and teams ship the right product to customers.
I am the Vice President of Product at Wowza just outside Denver, CO. Wowza is the leader in live streaming video software for over 30,000 customers around the globe.
Previous Experience:
Head of Product at Snapsheet, one of the fastest-growing tech companies in Chicago. Snapsheet builds Saas for the insurtech industry at a blazing fast pace.
CEO of Carlease, a $3.5M Series A venture-backed startup changing the way businesses build and manage their vehicle fleets.
Chief Product Officer at Curiosity, which I helped start from scratch inside an R&D team inside Discovery Communications. In 2013, Curiosity was a few slides in a PowerPoint deck. Now it reaches 75M people a month around the world. I led all product research, development, and operations from the beginning through a $6M Series A with Chicago's best investors, $2.5 series A1 and building the team from the ground up.
In addition to leading company product strategy, I led a team of amazing engineers and designers executing on our vision for Curiosity, including all front-end web apps, iOS, Android.
Director of Product Management for cars.com's mobile apps (iPhone, iPad, Android) and mobile web. I led a team of product management groups to innovate constantly while supporting a $400M revenue stream.
Group Product Manager for cars.com. I led a large team of people supporting 25M monthly car shoppers, thousands of car dealers, and millions of car listings.
Founder of Beyond Credentials. I moved to Chicago from Denver in 2011 to join one of the hardest/best/craziest web startup accelerators in the country, Excelerate Labs (now Techstars Chicago). As of Feb 2012: Beyond Credentials Inc., including beyondcredentials.com and introfly.com have been sold and are now owned by NorthBridge Staffing Inc. It was a fun ride building the company, joining TechStars' Network accelerator Excelerate Labs in Chicago, and creating an incredible network of friends and mentors. I learned more than I ever thought possible.
I co-founded Beyond Credentials in 2008 to give young professionals a tool to sell themselves to companies they are passionate about.
I co-founded IntroFly during Excelerate Labs (now Techstars) in the summer of 2011. The premise: if you want to do work, you love and meet the right people to help you make that happen. We helped you leverage your entire social graph in a directed way to get you 'off the computer and into the coffee shops' where connections happen.
Content Manager at Crispin Porter +Bogusky, the infamous advertising and creative factory in Boulder, CO in 2008. Awarded 2008's National Ad Agency of the Year by Adweek. It churned out the best creative in the industry while propelling it's clients to new levels in a ridiculously tough economy. I loved the challenge of developing content for GAP Inc. brands, and I hope to sit on the other side of the table as a CP+B client someday.
Director of Marketing at XIKAR (acquired). I created and led marketing strategies with great success for XIKAR Inc through 2008. We launched marketing and branding initiatives, including the launch of the 92 Cigar Aficionado rated HC Series line. From its Kansas City, MO headquarters, XIKAR is the world's leading designer of cigar cutters, along with a full line of premium cigars, cigar accessories, lighters, humidification devices, and humidors. XIKAR products are sold through more than 3,000 dealers worldwide.
Education
Degrees aside, I am a lifelong learner and am always reading new books, articles, and taking online classes to improve my skills. More importantly, I do these things because I'm passionate about becoming a more productive person.
I earned my MBA from Rockhurst University, an AACSB accredited, business-school-with-a-conscience in 2006. And I received the first half of my real-life MBA over a five year, trial-by-fire experience directing marketing and communications strategy under President Kurt Van Keppel at XIKAR Inc.